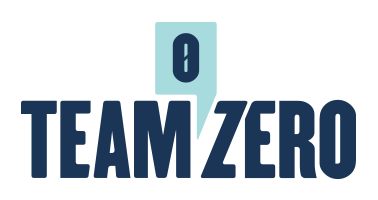 ---
About Team Zero
Team Zero is an ever-growing collective of individuals and organizations committed to bringing the rate of child sexual abuse in our communities to… zero.
"Joining" the Team Zero movement simply means taking time to acquaint yourself with the issue of child sexual abuse, acquiring skills that will help keep children safe, and sharing this information with others.
Team Zero is here to help every adult learn:
We know how to talk about sexual health.
We understand how sexual abuse happens.
We report abuse and suspicious behavior.
Team Zero is a program of the Traverse Bay Children's Advocacy Center. The multi-disciplinary professionals at the TBCAC know the heartbreak of child sexual abuse. They started Team Zero to raise awareness about the issue and to offer informed solutions.
It's time to be brave. It's time to speak up and speak out for children. If we don't, who will?
Designed & Developed by